PA HARAKEKE
.
Introduction
Pa Harakeke is located beneath the gaze of Mt. Pureora o Kahu on Ngati Rereahu land known in the ancient times as "Maraeroa" which means a hospitable place.About 10kms north of Benneydale, turn right into Maraeroa Road and you will find Pa Harakeke about 1.3kms down on the right.
Location
The expansive Pureora Forest Park is adjacent to Pa Harakeke where the Timber Trail begins.
Click to enlarge map -

Pa Harakeke Facilities
Pa Harakeke has the following facilities:
Visitor Centre - Gift Shop
Conference Room
Coffee Bar
Native Plant Nursery
Māori Pa and Cultural Walkway
Chalet Accommodation
Visitor Centre - Gift Shop
Pa Harakeke Visitor Centre is open 7 days a week in summer and 5 days a week (Mon-Friday) the rest of the year. Staff are available at the centre from 9.00am to 4.00pm. The Visitor Centre comprises a visitor desk, gift shop, coffee shop, conference room, ginseng factory and bike/storage/workshop area. Guided Tours and Timber Trail Services are also managed here by our fully trained and friendly staff.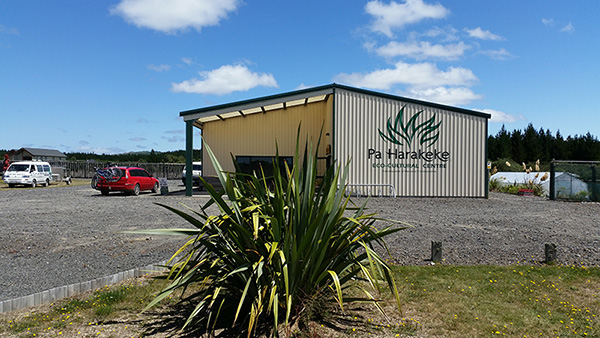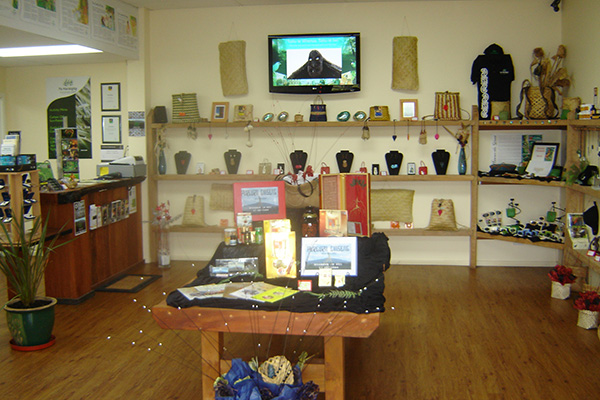 Conference Room
The Pa Harakeke conference room is ideal for small groups of up to 20 people needing a comfortable place to meet with catering organised if required as well. Having quality chalet accommodation and being located next to Pureora Forest Park and the Timber Trail this is an ideal place for corporate retreats.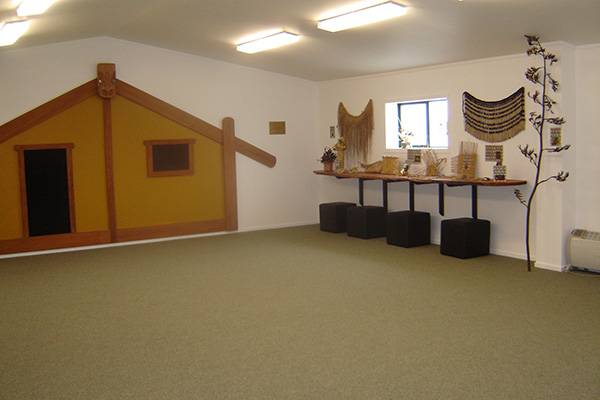 Coffee Bar
Call in and relax with a coffee or tea in the coffee bar located in the visitor centre.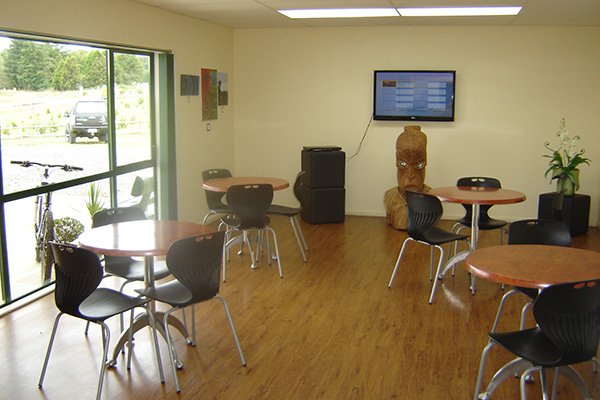 Native Plant Nursery
The Pa Harakeke Native Plant Nursery was established following significant research which revealed the unique flora and fauna of the Pureora Forest region. The plants grown at Pa Harakeke were first raised in the Nursery and have been planted extensively around the facility for the enjoyment of visitors. The plants will be harvested in later years for their Rongoa (medicinal) properties and used in the making of natural medicines. Native Plant seeds or seedlings are being extracted from the Maraeroa Forest at Pureora by our Pa harakeke staff and then raised in the Native Plant Nursery. Specific plants are also being raised for the Eco-Planting Carbon Offset program whilst others are available for purchase by customers who visit Pa Harakeke.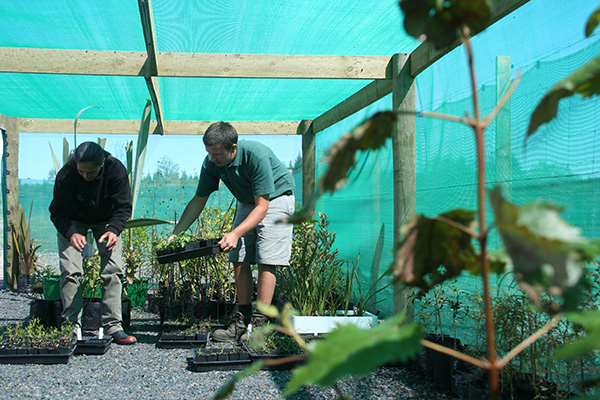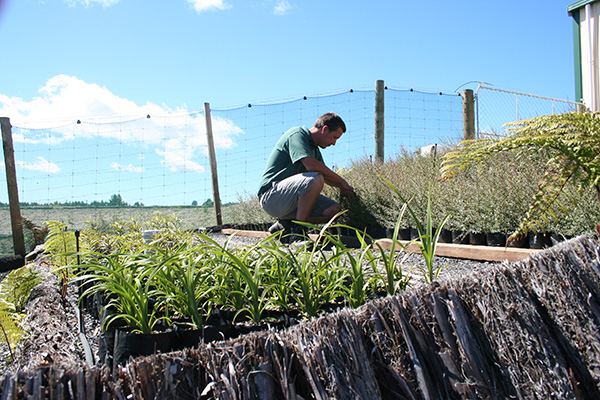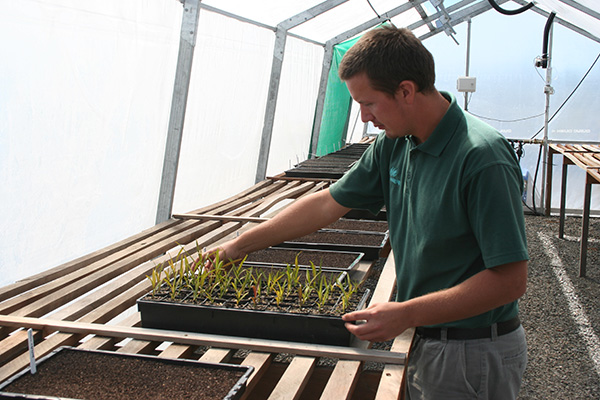 Maori Pa and Cultural Walkway
A traditional Pa(Pre European) has been built with guidance from our elders to show how Māori lived in the ancient times. A walkway from the visitor centre to the Pa showcases carvings depicting Rereahu ancestors with story boards telling of their exploits.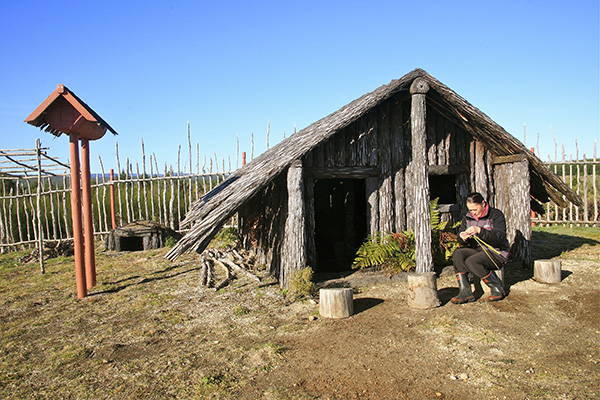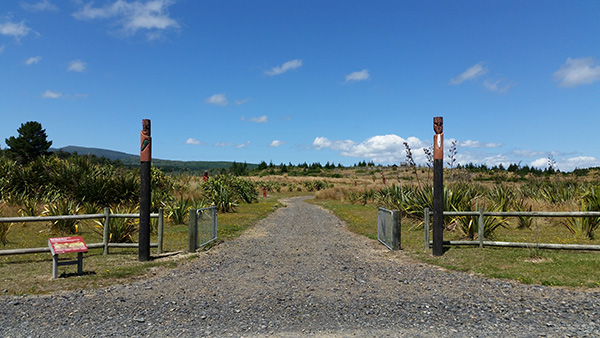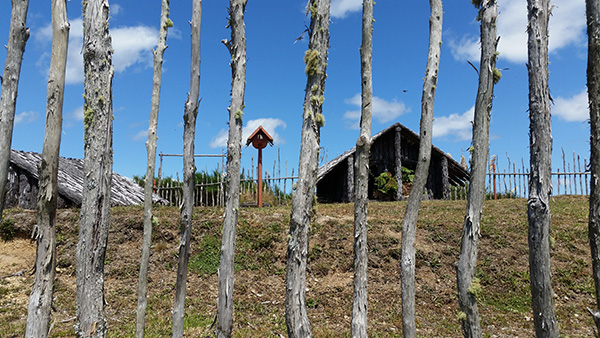 Chalet Accommodation
Quality two bedroom chalet accommodation which are fully self-contained are available for booking throughout the year; they are also serviced daily. For full details click here to go to the Accommodation link.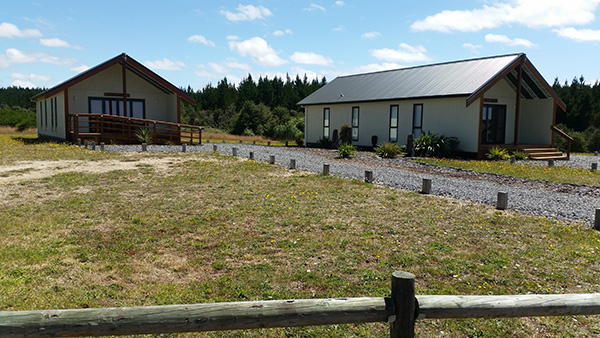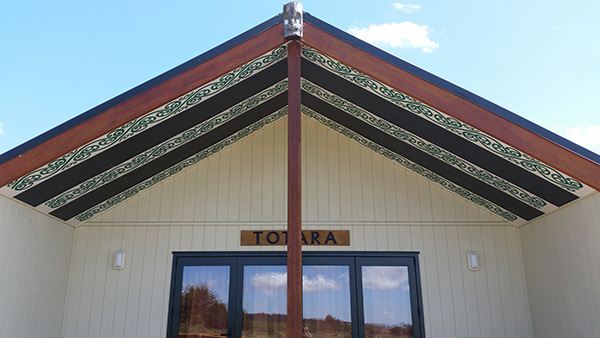 Staff
Our friendly and experienced team are eager to assist you with your enquiries.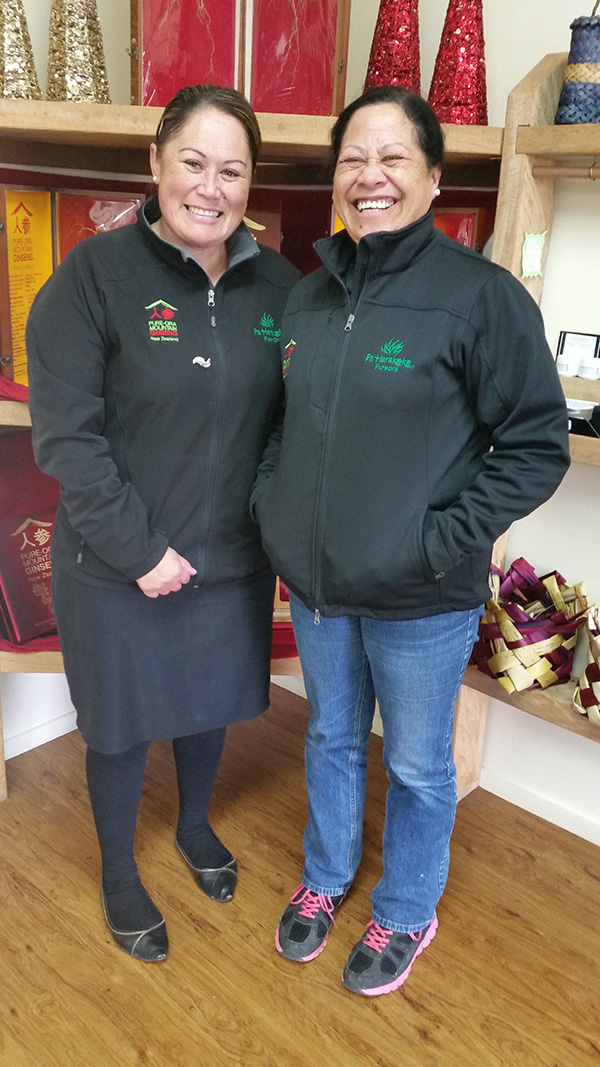 Left: Edwina Te Aho, Right: Kristin Katu
Contact Details
For all enquiries contact our Pa Harakeke Manager, Edwina Te Aho. Phone 07 8784879 or Email edwina.teaho@maraeroac.co.nz
Or visit us at 138 Maraeroa Road, Pureora, Benneydale. Postal Address is P.O. Box 376, Te Kuiti