GINSENG GROWING
.
Introduction
Maraeroa C Incorporation (Maraeroa C) has been growing pure wild ginseng since 2006 when ginseng growing was first introduced to Maraeroa C by New Zealand Crop & Food. The plantation has since grown to 16ha of ginseng with plans to increase the plantation each year to achieve a rotation crop of sufficient scale.
Growing Conditions
The cold winters and dry summers together with the volcanic soils of the Pure-ora region are proving ideal for growing ginseng whilst the shade of the pine trees provides the other ingredient necessary to grow pure wild ginseng in wild natural conditions.The gorwing conditions have contributed to gorwing ginseng which looks, tastes and smells like wild ginseng.
Growing Method
Ginseng seeds are planted in the late atumn each year either by hand or with the use of a direct seed drill. The weeds and bracken under the pine trees should be removed and the soil lightly tilled.Ginseng grows in 80-90% shade so select a spot under the trees where direct sunlight on the plants is avoided.The seeds may need to be covered in bird netting to protect the seeds from the birds. The planted area should also be fenced to keep rabbits, pigs and deer out.Sow the seed sparsely to reduce competition between the plants when they grow older. Harvest after 6-7 years or longer if you are wanter larger plants.
Quality Ginseng
Maraeroa C Incorporation aspires to growing the best Pure Wild Ginseng in the world therefore is committed to growing ginseng in wild natural conditions:
Using the shade of pine trees in the forest environment
Havinga longer growing time of 7 years
With nil use of pesticides and fertilisers
With little soil cultivation
With nil use of irrigation
With low stocking rates
To produce pure wild ginseng roots and leaves that:
Are Very High in the Ginsenoside (saponins)active ingredients
Have Nil Chemical residues
Look, smell and taste like wild ginseng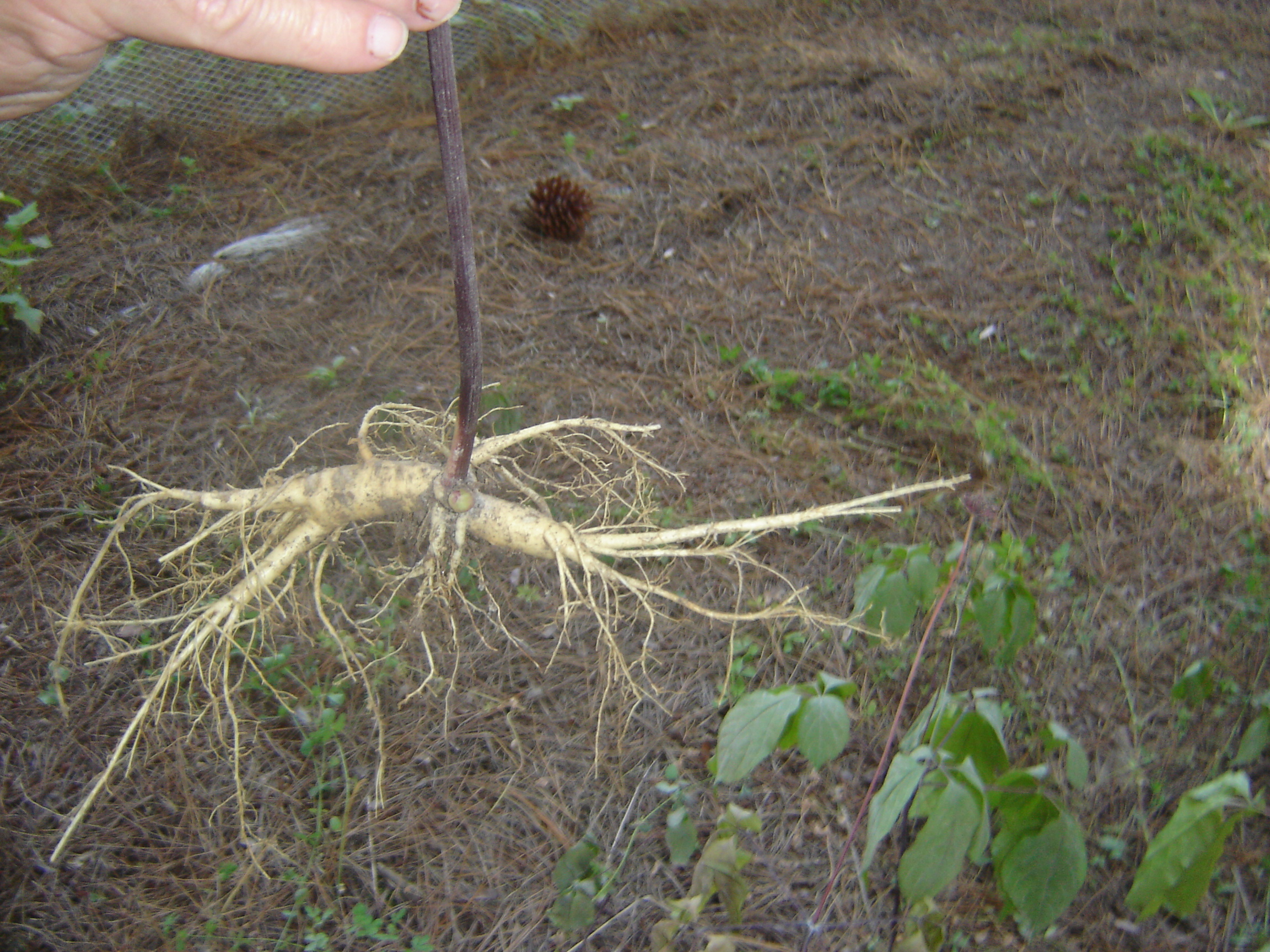 .
Panax Ginseng makes up 80% of the crop whilst and Panax quinqefolius makes up 20% of the crop grown to date. Both ginseng varieties are flourishing in the New Zealand forestry habitat.
Ginseng Seeds
We are now harvesting ginseng seeds from our older plants and these will be the seed stocks that will make up our first varietal of New Zealand Ginseng. We will be planting all the seed we harvest this year and in future years.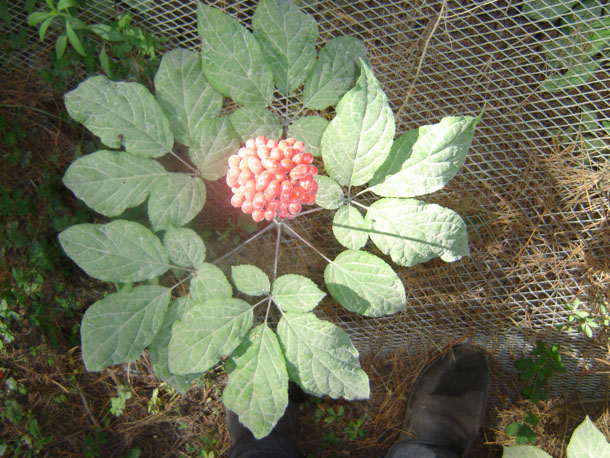 We currently import ginseng seeds for growers and also stratify the seeds ready for planting the following year. Contact us if you would like us to manage this activity for you. The seed is ordered in June/July each year and arrives in August. The seed is then refrigerated and prepared ready for planting out in May or June the following year.
Contact Details
For information about growing ginseng please contact Pania Reed on 07 878 7177 or email pania.reed@maraeroac.co.nz